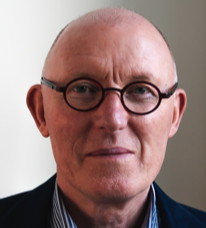 My initial experience in data management was in the corporate IT organisation of Philips Electronics, back in the day when Philips was a huge conglomerate. I joined a team that was a cooperation between Corporate IT and Corporate Standardisation. Philips had developed a very precise methodology for defining data elements. We were building a corporate data dictionary using this methodology.
The data elements in the dictionary were used to construct standardised EDI (electronic data interchange) messages. Philips had an EDI syntax standard for intra-company messages and at the same time was contributing to the development of EDIFACT, the international EDI standard.
I represented Philips in an EDIFACT user group in the high-tech sector where we developed implementation guides for standard EDIFACT messages to meet the requirements of the supply chain between component and semiconductor suppliers and their customers.
The importance of metadata
This period formed my instinct for the need for good metadata that defines the meaning of data in a systematic way. Data models provide an accessible overview of a domain. The data elements and data groups are defined in a data dictionary and all the terms and concepts used are in a business glossary.
Eventually I moved from Philips corporate centre to the Semiconductors Division which later was sold by Philips to become NXP Semiconductors.
Here I had the experience of applying metadata standards and principles in various practical situations, migrations from legacy to SAP, product master data management, data quality improvement projects, an EAI bus and building a data dictionary of product data to support digitisation of data delivery to customers.
In retrospect the lack of data governance was a constant hindrance. In the early years, Philips' principles of standardisation had been an enforcement mechanism. But with the gradual devolution of authority to the divisions and the winding down of the corporate centre, application of corporate data standards was no longer automatic. The current principles of Data Governance were not widely known at that time. The business case for putting resources into implementation of data standards had to be constantly remade.
Out of the corporate shelter
During the early years of NXP Semiconductors as an independent corporation there were regular reorganisations as new management sought to secure the business position in the market. I had to leave employment before my target retirement date. But not feeling really ready for retirement I have been applying my experience and learning new skills as a freelancer in Data Management.
I have found that working directly for customers on a specific assignment is an exciting liberation from the fight for survival in the corporate structure.
Recent certifications and training
| | |
| --- | --- |
| DAMA Certified Data Management Professional, Associate | 2016 |
| Professional Scrum Master I, Scrum.org | 2018 |
| DAMA CDMP Data Governance Practitioner | 2020 |
| Data Science Specialisation, Johns Hopkins University, Coursera | 2014-2015 |
| MDM Summit and Data Governance Conference Europe | 2016, 2017, 2018 |
| Advanced Data Modelling, IRM UK, Alec Sharp | 2018 |
| Nicola Askham The Data Governance Coach | 2019 |
| Python3 Specialization, University of Michigan, Coursera | 2021 |
| IBM Data Analyst Professional Certificate Coursera | 2022 |
| IBM DevOps and Software Engineering Professional Certificate Coursera | in progress |
Open to freelance assignments in aspects of Data Management:

Data Governance
Data Quality
Metadata development such as

Data Models
Business Glossaries
Data Dictionaries

Master Data Management
Data mapping on interfaces